Announcement Service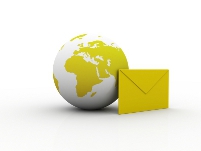 Announce your upcoming online election with an email campaign! Association Voting will send an email announcement to each member on your member email list, including a personalized link and login instructions for each member to access his or her personalized ballot.
Use our Turnout-Booster Announcement to send a reminder email to members who have not yet voted. We have seen up to 100% increase in voter turnout when compared to previous elections that did not use the Turnout-Booster Announcement.
Mini Business Case Study
In 2012 with AssociationVoting's support MAAR tripled the association's voter turnout as compared to the previous 3 years! 2012 was the first year MAAR utilized online election service from AssociationVoting. AV provided email announcement service with turnout booster for the MAAR Board of Directors election. After each email blast MAAR voter turnout incurred a double digit uptick compared to the period prior to the email blast!
The results speak for themselves:
Read More ▼