Online Voting with AssociationVoting is a simple, affordable and secure way to conduct your elections in 2012! Many Associations have moved to Online Voting as we move into the digital age and the cost of paper elections become more and more expensive and inaccurate. AssociationVoting has helped many Associations make the transition from offline to online voting with great success!
AssociationVoting provides many online voting services and products that can fit any business service or association, no matter how small or how large.
Still not convinced? Give our 2 Week Trial a try and see how easy online voting can be for your next election!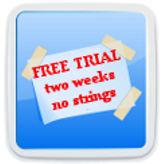 Post submitted by Nicole